A flexible graphite ring manufactured by moulding from pure flexible graphite foil and a corrosion inhibitor with no fillers or binders. Available in a wide range of sizes and densities.
Model 1 - 98% Purity.Our standard model for all industrial applications where the use of a pure graphite seal is critical. These rings have a special low friction coating which has been sinter bonded to the graphite before the moulding process. This reduces friction on valve stems, improves smoother operation of the valve and extends seal life, also fire safe capability enables rings to be used in plant subjected to fire rating tests.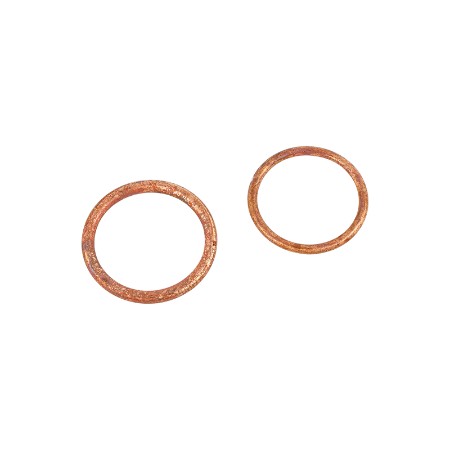 Model 2 - 78% Purity.These graphite rings have the same qualities as models 1, 3 and 4 but with the added benefit of a special low friction coating which has been added to the graphite before the moulding processes. This lowers friction on the valve stem and greatly increases seal life, this can also be extended to 60,000 cycles by manual adjustment.
Model 3 - 88% Purity.These are the most widely used graphite rings in the industry as they are a highly versatile seal that has the ability to be used in many different applications. These rings have a high coefficient of resilience and are ideal for valve and static sealing in almost all application.
Unlike braided packing rings, that are usually cut to size and then manually installed into a stuffing box, a die-formed ring is pre-compressed to distribute the mechanical pressure evenly along the entire sleeve. This eliminates fine leak paths that exist between fibers and helps to increase equipment life, reducing costly repairs or replacement of pump sleeves or shafts.